Don't miss out on some very special bundled items at extraordinary sale prices. For a limited time!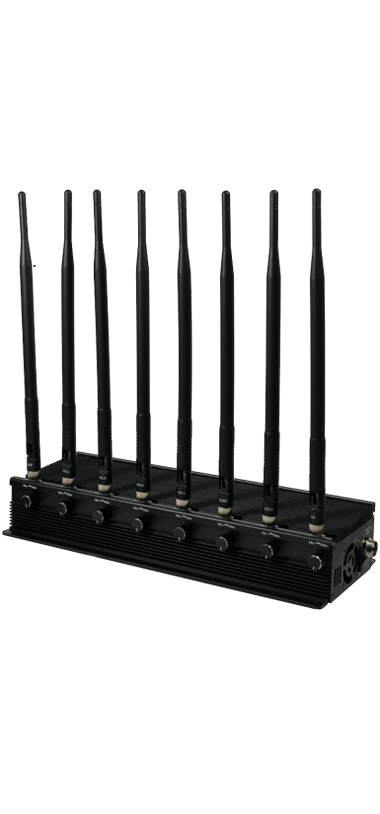 We believe in quality products, superior customer service, and fair pricing. 
Privacy, safety, and security are what we deliver.

Intelligent products, and you'll find what you're looking for in our store with ease.

Our customer support is second to none.  Reach out to us any time.

128-bit SSL security & advanced encryption. Your data and purchases are private & safe.
Our Most Popular Products
What You Should Know about Mobile Cell Phone Jammer Usage
Cell phones have truly been increasing in popularity year after year for decades now. One study even shows that well over 380 million cell phones are in use within the US alone as of October 2020, and that number is continually increasing. Cellular phone use is just as prevalent throughout Europe.
Being able to contact anyone whenever the need to do so arises is a convenience that many people can easily take for granted. However, there is a dark side to mobile phones that many business owners have had to experience firsthand the hard way.
The Dark Side of Cell Phones
Mobiles are great communication tools that are effective and efficient in many ways, but there are still people that use these devices at the most inconvenient times. Within a wide range of different public places (theaters, restaurants, concerts, funeral parlors, churches), people simply do not know when to put their mobile phones away. It can be socially unacceptable for others, who are frustrated by these individuals that decide to do whatever they want, even in situations with clearly marked signs prohibiting cellular use.
Even more sinister uses include using the cell phone as a detonation device, hence the creation of our IED jammer category, to protect and prevent the loss of life.
There is a way to safely eliminate these problems immediately, by using a cell phone jammer. Learning how signal jamming works on wireless devices will make it possible to clearly understand and appreciate their overall value.
Basics Of The Cell Phone Blocker
Being able to successfully disrupt a cell phone signal is basically the same as being able to jam any other type of mobile radio communication with a standard signal blocker. Keep in mind that a wireless device is able to function by communicating directly with its designated service network through a base station or tower. These towers divide cities into cells or smaller areas.
As a mobile cellphone user drives down the street, the signal is passed like a football between towers along the way. A cell phone blocker is able to successfully transmit through the same exact radio frequencies that are being used as these wireless devices.
This 'white noise' effectively disrupts the communication that is flowing between the base station that is located within the tower and the handset. This is what is referred to technically by the term "denial-of-service". The cell phone jammer kit is specifically designed to cancel out (deny) a signal within the radio spectrum to the handsets that exist within the range of the jamming device.
How Mobile Jammers Get the Job Done
Cell phone blockers have been designed to completely overpower the mobile device by transmitting a standard signal through the same exact frequency, as mentioned earlier. However, the key is to make sure that it achieves this with a considerable amount of power where the two signals successfully collide and even cancel one another out completely causing a disruption of services.
In basic layman terms, the cell phone is actually tricked into believing that there is not a service available in the area. Therefore, when people try to use their phones within an area that has been jammed, it will appear as if they are simply in a "dead zone" without service.
How Can This GSM Blockage Be Accomplished?
Although different cellular systems process a wide range of different signals, all networks use basic radio signals in a way where they can easily become interrupted.  GSM2, the system that is used within digital cellular as well as systems that are based on a foundation of PCS, operate within the 900-MHz as well as 1800 MHz bands located either in Asia or Europe as well as the 1900 MHz band in North America.
The scrambler devices are able to successfully broadcast any type of frequency that is effective against CDMA, AMPS, GSM, TDMA, DCS, PCS, Nextel and even iDEN systems. 'Old-fashioned' analog mobiles, as well as today's digital devices are susceptible to jamming.
What is the Average Effective Jamming Disruption Range?
That specifically depends on the unit power and local environment and signal strength. To a small degree, this can also include such things as walls within a building that are able to slightly diminish the signal that is being transmitted by the signal disrupter.
Low-powered mobile blockers are able to stop all calls within a range of about 60 feet, and higher powered models can create a "dead zone" the size of a football field.
The Most Powerful Signal Jammer Devices on the Market
However, keep in mind that such powerful signal jammer units are used by law enforcement officials, and agencies, with units capable of a much larger dead zone. Some government models are capable of creating dead zones that extend for much farther than a one Km radius from the jamming device.